Meet Our Team
---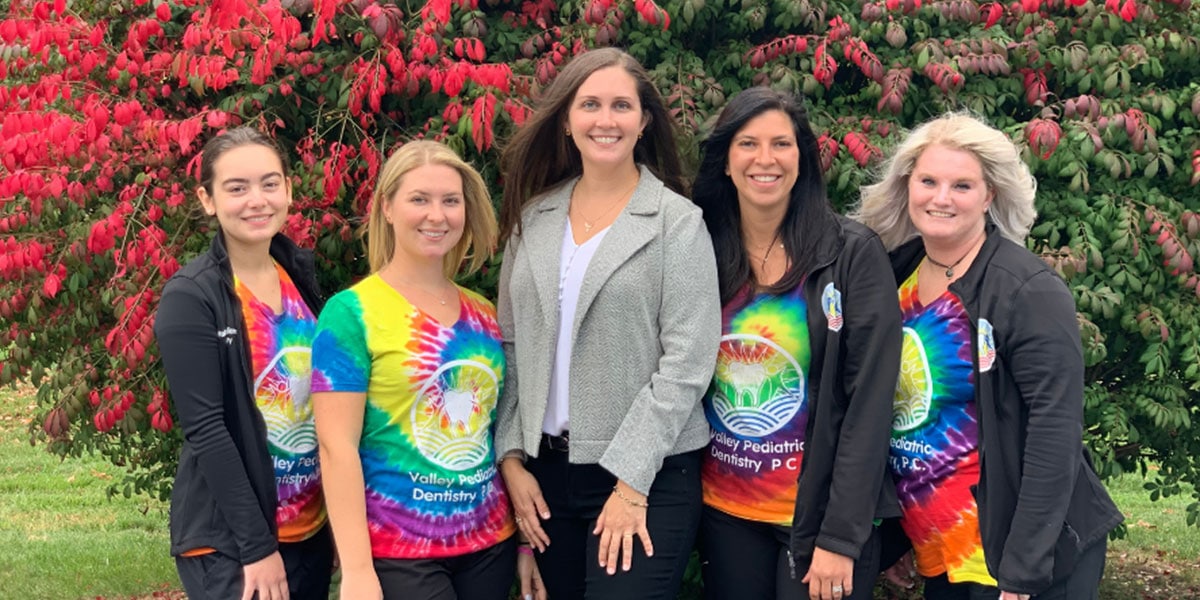 ---
Jenna – Treatment Coordinator
---
Hi! I'm Jenna! I became part of the administrative team in the summer of 2016. I have an extensive background in providing exceptional customer experiences. I am also a certified personal trainer which has provided me with a wide spectrum of knowledge on health and fitness pertaining to all ages. Outside of the office I enjoy exploring all genres of movies and music. I am an avid New York Rangers fan! I have a 'fur baby', named Carl who I love to spoil and spend time with! I look forward to providing you and your family with exceptional care as well as growing and expanding with the Valley Pediatric Dentistry team.
---
---
Lucia – Orthodontic Assistant
---
Hi! my name is Lucia, I'm an orthodontic assistant. I was bringing my kids to Valley Pediatric Dentistry and I love it so much that I decided to work here! I have been working with our orthodontist, Dr. Kroboth, since 2018.  I have had the pleasure of meeting and getting to know so many ortho patients as well as their families – this is my favorite part of working at VPD.  I love to see the smiles of our patients transform as they go through the braces process.  When I am not with my work family, I enjoy spending time with my husband, John, and our two kids Luke and Grace.
---
---
Jessica – Orthodontic Assistant
---
Hi! I'm Jessica, a certified dental assistant. In 2016, I received my chair side dental certification from the ninth district dental association. Luckily for me, I get to work alongside the orthodontic and the pediatric team, best of both worlds, really. My personal emphasis is on patient comfort and providing the best quality of care as well as helping create beautiful smiles.  I love being able to work with a team that values nurturing patients as much as I do. When I'm not working, I'm usually experimenting in the kitchen, cooking is one of my favorite hobbies. I enjoy spending time with my fiancé, Rob and my crazy animals (Walt & Tiger).  One of my guilty pleasures is just sitting on the couch, binging shows on the bravo network; possibly with a jar of Nutella. 
---
---
Nicole – Assistant
---
Hi my name is Nicole. I am a sterilization assistant. I've been with VPD since 2019. I have a unique role as I'm not just in the lab, I also help the administrative and ortho team. It has been such a fun experience being a part of the VPD team; they all truly love what they do and it shows. They are all helpful and passionate about teaching newer team members learn the ropes. I am a student at DCC where I am a Science/Liberal Arts Major. I am very passionate about animals and will be seeking a Zoology degree. When I'm not with the team, I enjoy photography, hiking and hanging out with my friends.
---